kill me now
by Shawn McEvoy

If this is how you're going to treat me, put me to death now —if I have found favor in your sight – and leave me not to face my own doom." Numbers 11:15

…while he was on a day's journey in the desert himself. He came to a broom tree, sat under it, and prayed that he might die. "I've had enough, Lord," he said. "Take my life, I'm no better than my ancestors." 1 Kings 19:4

Now, Lord, take my life, because it's better for me to die than to live. Jonah 4:3
What kind of person feels like that? A schmo like me, sometimes, of course. Maybe you, or people you know. Certainly not the heroes of the Old Testament.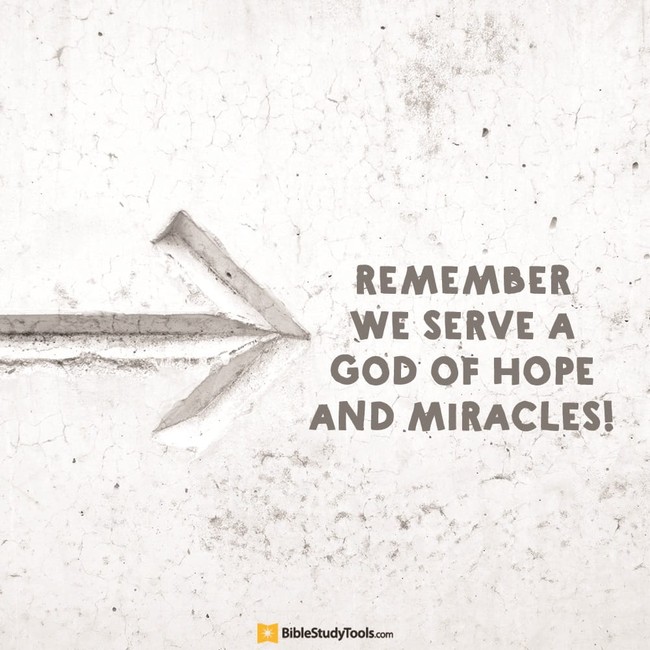 Well, the truth is that even God's greatest leaders and prophets have come to the point in their respective stories where, even after witnessing untold miracles and blessings, their circumstances were so overwhelming, impossible and undesirable that their attitude was: "Kill me now, Lord! "Exhausted in body, soul and spirit, they cried out that they had had enough. They could no longer go on their own.
The first quote above is from Moseswho had a problem with people. The wandering Israelites were hungry and, as usual, it was up to Moses to solve the problem. He cried out to the Lord, "Did I conceive this people? Did I give birth to him? He looked around and couldn't find a way to please everyone.
The second quote is from Elijahwho had a pity problem. He was a prophet who had just called down fire from heaven, destroyed the prophets of Baal, and witnessed the end of a long drought. But a few verses later, a wish from an evil queen plunges him into such despair that he fears he can no longer continue like this.
The third quote is from Jonahwho had a pout problem. He had finally obeyed to the point of going to Nineveh and preaching repentance, but when the Lord relented and withheld his hand rather than destroy the city, Jonah was not happy. He crossed his hands and "got angry" that the destruction he foresaw never happened.
Consider who these men were and what they had seen, what the Lord had done through them. Moses parted the Red Sea and brought a people out of bondage. Elijah stood strong during a time of enormous pagan influence, prayed fire and rain, and never died (so write down at least one unanswered prayer!). Jonah is one of the first stories we tell our children, of how God provided a great fish to swallow for such a time that he could learn obedience and repentance.
Not only that, but these guys all show up in the gospels, one way or another. Moses and Elijah witness the transfiguration of Jesus (Mark 9). In Matthew 12:38-41, Jesus tells the Pharisees that they will get no sign from him other than the sign of Jonah, foreshadowing the three days he himself would spend in the womb of the Earth.
But interestingly enough, Jesus, even with all he had going on, apparently never felt that way. He knew his destiny was to die, but he still prayed that such a cut could pass from him. And let's not forget that he is our example, not Moses, not Elijah, and not Jonah, no matter how great they are.
When we feel the same as these guys, we have to realize that anyone who wants to die rather than trust God through adversity is under attack. And our enemy can bring this attack through people, pity and pout. It comes when our body is not healthy, our soul is not happy, and our spirit is not holy.
But conveniently enough, Paul shows us a prayer that covers all of these bases. He writes in 1 Thessalonians 5: "May the God of peace himself sanctify you entirely, and may your spirit and soul and body be kept whole, blameless at the coming of our Lord Jesus Christ. He who calls you is faithful, and he also will do it." (1 Thessalonians 5:23-24).
You are not only when you feel you cannot go on, or that you would rather die than stand strong in the face of the overwhelming task God has given you, especially when you are weak in body, soul and spirit, and the enemy is on the attack. And truly, it is comforting to know that some of the greatest faith warriors and miracle workers in the Bible shared these sentiments. But that doesn't mean they were right. Let us not despair, because it can always be found. Let us instead remember that we serve a God of hope and miracles and follow Him who never pitied nor pouted, but willingly gave his life for othersnot for himself.

Intertwine faith and life: Develop a plan that allows you to exercise and rest in amounts that are appropriate for your body, mind, and spirit, so that you are less prone to attack.

Editor's Note: Content is taken from this original article.