BIBLE VERSE OF THE DAY: Seek the Kingdom of God above all else, and live righteously, and it will give you everything you need – Matthew 6:33
Why do you live?
By Greg Laurie
There are many things you can seek to live for in life. You can live for many things. You can live for your physical appearance. You can live for a successful career. You can live for fun. But here is what Jesus said: "Seek the kingdom of God above all things, and live righteously, and it will give you everything you need" (Matthew 6:33).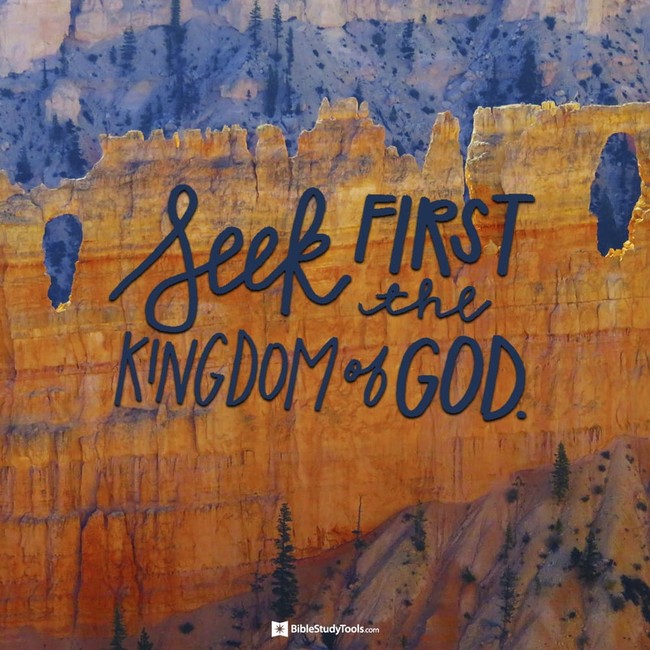 With these words, Jesus gave us the secret to living a worry-free life: Instead of worrying, put God and His will first in your life. Of a number of options, put God first.
This should be your goal: to honor God in all that you do. Here's what you need to ask yourself: "While I'm doing this thing, what is my goal? If your goal is simply to make money, no matter what it takes, you've got the wrong goal. Your goal should be to honor God, do honest work, have personal integrity, and have a good testimony in the workplace.
When the day is over, you want to have a good name and reputation. Proverbs 22:1 says, "Choose a good name rather than great riches; to be held in high esteem is worth more than silver or gold" (nlt).
Seek first the kingdom of God. If you want a life free from worries, anxiety, and fear, put the kingdom of God before everything else. Seek him first, and he will take care of you.
Heavenly Father, help us to seek you and your kingdom above all else. It's so easy for us to give in to fears and anxieties, especially when our gaze is down rather than up at you. We know that you take care of all our needs, help us to live in the joy and hope of this precious promise. May our lives be in your image, may they lead others to your kingdom. In Jesus' Name, Amen.
This devotional is an abridged version of The Secret to a Worry-Free Life by Greg Laurie. To read the full devotional, follow this link.
Want more of your daily Bible verse? We also have a podcast! This podcast contains different verses from the written devotional you just read, but carries the same commitment to looking more closely at scripture each day. You can find out more by clicking the link below!