MCCRACKEN COUNTY, KY – McCracken County Clerk Julie Griggs and Sheriff Matt Carter are retiring. Friday marked their final days as heads of their departments for the county. Deputy County Clerk Jamie Huskey will replace Griggs and Chief Deputy Ryan Norman will be the next county sheriff.
Huskey and Norman were sworn in Friday night by McCracken County Executive Judge Craig Clymer. With their hands on the Bible, the two promise to uphold their duties to McCracken County. For Huskey, that means preparing for an election just over four months away and leaning on his staff for help.
"The staff are amazing," Huskey said. "The staff are what will pull me through every situation we have. They are staff I can rely on."
Norman is eager to achieve the goals he promised during his campaign.
"We're going to go after the drug dealers. But the people who have fallen into substance abuse disorders, we're going to try to help them and keep them out of the justice system because that's going to help the community, that's is going to help them, and that's going to take up fewer resources within the courthouse and the sheriff's office," Norman said.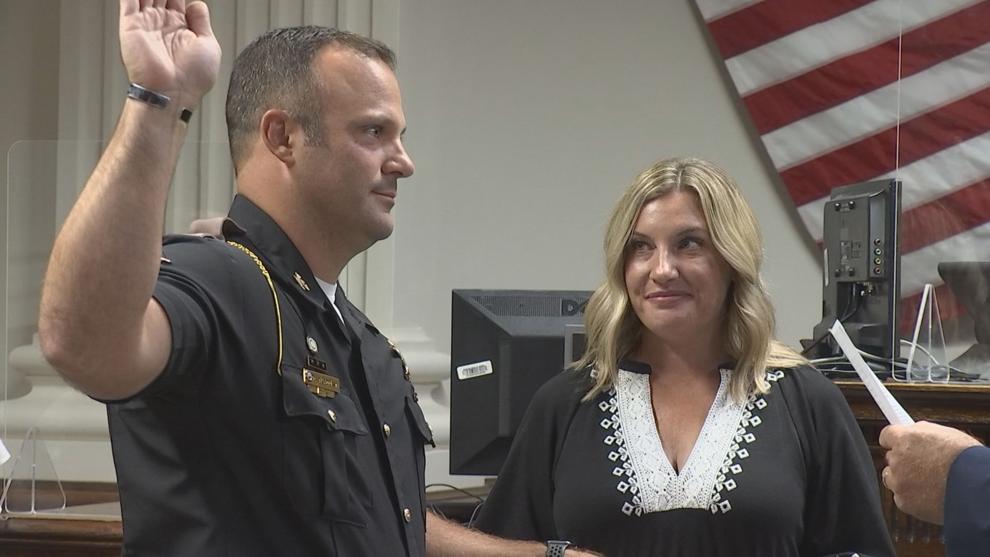 As their first days on the job fast approach, Norman and Huskey are grateful for what they learned from their former bosses.
"Tell the truth. The honesty and integrity of our office is tremendous," Huskey said. "Our office has a good reputation, and I want to keep it."
"As a leader I can see something, but a patrol deputy can see something different," Norman said. "So I appreciate the comments from them about, 'Hey, this is what we're seeing. This is what we need to do our job and serve better.' That's the first step, is to be open to it."
Huskey has worked in the clerk's office since 1995. Norman started as a deputy in the sheriff's department in 2009.