"The difference is evidence of their behavior. There are things that are inexplicable in a legitimate court."
"The final blow to landmark Voting Rights Act of 1965 came this week to Arkansas, where a federal judge appointed by former President Donald Trump dismissed a case over new Statehouse maps.
"Hillsdale says students should learn that 'the civil rights movement was almost immediately transformed into programs that went against the lofty ideals of the founders.'"
"Rep. Van Taylor apologized on Wednesday for an affair with an ex-jihadist nicknamed the "bride of ISIS" by British tabloids and abruptly dropped out of his bid for a third term, conceding the GOP runoff.
"Andruchuk, a The 2018 GOP candidate for House District 14, allegedly wore a bulletproof vest and carried four guns and methamphetamine."
"The Republican hopes turn his many scandals into a revived career as a federal legislator on Capitol Hill.
"Kansas right-wing congresswoman Tracey Mann supports legislation that could directly benefit its own real estate interests."
"What Republican officials in Texas have learned from the SB 8 saga is that the Supreme Court does not intend to prevent them from violating constitutional rights.
"A recently published report on the internal culture of Ravi Zacharias International Ministries revealed that ministry leaders were blinded by loyalty to the founder, ignored Zacharias' misconduct for years, used ministry funds to sue a victim of abuse, and misled the public."
2020 Delaware GOP Senate candidate Lauren Witzke has nothing but praise for Putin and "his Christian nationalist nation": "I identify more with Putin's Christian values ​​than I do with Joe Biden." pic.twitter.com/oQ2nhlVGCR

— Right Wing Watch (@RightWingWatch) February 24, 2022
"We are silenced. It's a cancel culture we live in."
"Do you know the only country on the whole planet where Africans were not brought as slaves?
"Over the past decade, private equity-backed companies such as Greystar have burst into the multi-family apartment marketseizing tenancies by the thousands and becoming the principal landlords of American cities.
"A recent report from Gabel Associates, an energy consulting firm, suggests law will cost Ohios $2 billion in excess utility bills and $7 billion in health care costs resulting from pollution over nine years.
"Rupert Murdoch is a mass murdererand the day hopefully soon when he dies will be one that deserves true celebration by all decent people.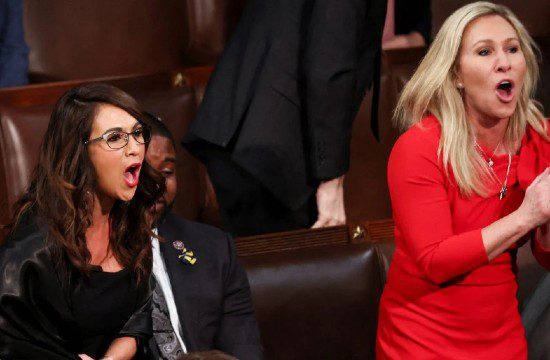 "The Bureau of Labor Statistics reports a staggering 57% drop in newspaper newsroom employees — from 71,640 to 30,820 — since 2004."
"How much value do you place on local information?"
"Unlike the wall, these ladders are functional."
"I asked him if anything was going to be on the test, and he said, 'You say it will be' and looked at me blankly. I mean, come on, bro.